Description

Updates

FAQ

Comments

Backers
Project Description
Short Summary
Adina is a unique and inspiring short film. The story follows a young dancer (Adina) as she travels back to the Maltese farm where she grew up alongside her grieving father, Gorg. Motivated by the need to put the silent conflicts of her childhood to rest, Adina finds past and present collide as she explores the landscape of her youth.
When Adina stumbles upon the buried remains of her childhood possessions, she realizes what must be done… In a moment of epiphany, she undertakes a rite of passage on the shores of a nearby beach that finally liberates her once and for all. She does so by using the most precious tool at her disposal: dance.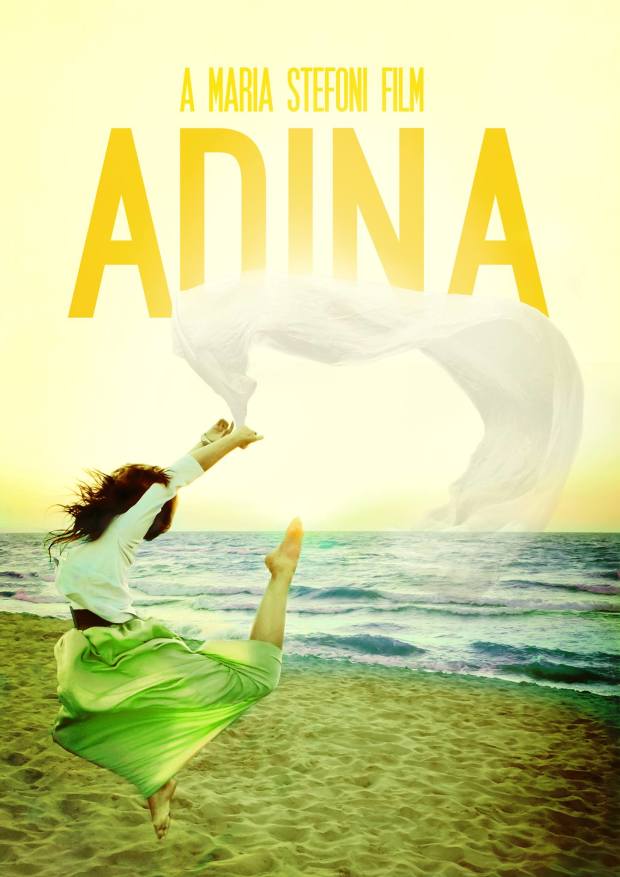 Artwork by Mihai Costea
Our story explores themes of self-empowerment and invites the audience to see beyond the shadows of our past and become responsible for our own happiness and fulfilment. At the same time this film asks us to understand our parents as people who did the best they could, while facing their own challenges.
These are all powerful and universal themes that we feel are important to share on screen in an inspiring way. We believe Adina is a great vehicle to inspire audiences to follow their dreams not matter where they may be in life. With your help, we know we can achieve this.
Adina is part of our BA (Hons) Film Production final year project and represents the culmination of our three years of study.
                  What We Need & What You Get
Our team members have already contributed over £500 towards travel, food, and accommodation… but we still need your help!
We are looking to raise a further £3,850 through crowdfunding to help pull together our ambitious project. Although we are a core group of three members, who will be graded on the project, we are actually a larger family of more than ten members, and we will have to provide travel and sustenance for all members of cast and crew for the duration of the shoot.
Your contributions will also go towards actors' fees, equipment, transportation, securing locations and festival submission.
                            Where is the budget being distributed?
Check out the chart below to see exactly what your contributions will be going towards: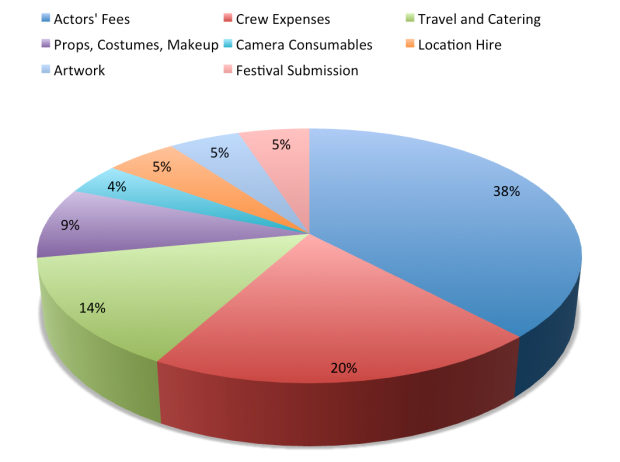 As a reward for your contributions we are offering a range of unique film related perks, including;  a copy of the film upon release, concept artwork, your very own poster of the film, a personalised special edition 'Behind the Scenes' photo album, props used by the characters in the film, and for those of you who really go the extra mile in supporting us – a day on set with the whole cast and crew during filming.
We want you to be a part of the film-making process, and for you to feel as excited and invested in this project as we are. Without your help, there is no film, without the film, there isn't a graduation for us, so please help us in the making of this film!
                                   The Impact
In 2015, Maria Stefoni was offered the opportunity to work with a group of underprivileged school girls aged 12 to 14 to help empower them through the medium of visual storytelling. Over the course of a series of workshops, Maria witnessed the girls undergo a transformation from shy, disconnected, and lacking in self esteem, to optimistic, creatively engaged young women who understood the true power inherent in their femininity.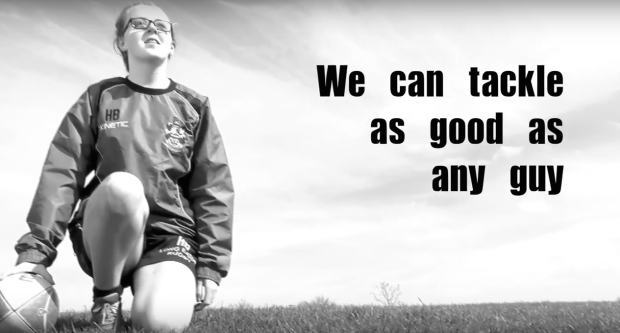 This experience inspired the script for Adina; a film in which the young female protagonist uses her passion for dance to free herself from the shadows of the past. We hope that our film will help inspire other women to embrace their potential for change.
This is an ambitious project that has great potential to do well at film festivals. It is also our graduation film and will be showcased at the Quad cinema in Derby –
http://www.derbyquad.co.uk/background
 – to an audience including industry professionals.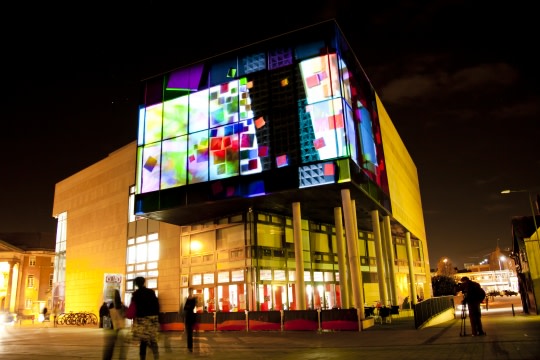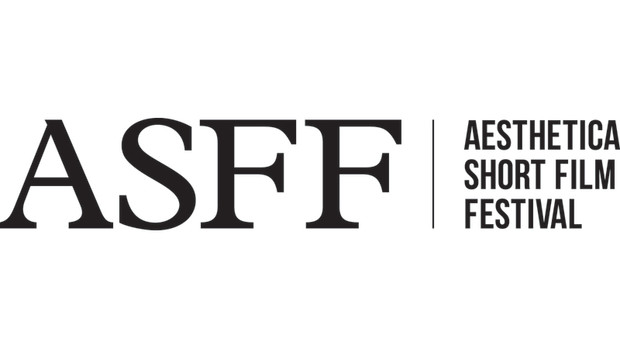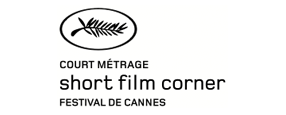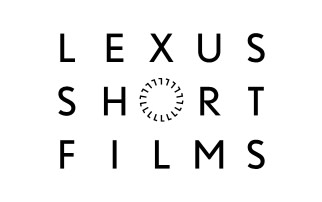 Adina will be our calling card as we step into our future careers, so you are not only supporting the creative art of film-making, you're contributing towards our futures!
                              Risks & Challenges
We face various challenges with our project, but none that aren't achievable for our group of Year Three students. The decision to set Adina in a foreign country is one of the most demanding features of the project, but we feel that this will help add to the feel and authenticity of the finished film. We are also looking to cast Adina's role and are working hard to find a performer that has the qualities we need.
To prepare for filming in a foreign country our team spent time in Malta in 2015 finding locations. We also had the opportunity to meet with numerous Maltese film industry professionals who gave us helpful advice on filming on the island and they continue to offer us tremendous support!
We have already found three of the locations needed, however there is still one other location that we are yet to find and secure. We're confident that with a little more time we can find the remaining location that will make our film visually inspiring.
Gnejna Beach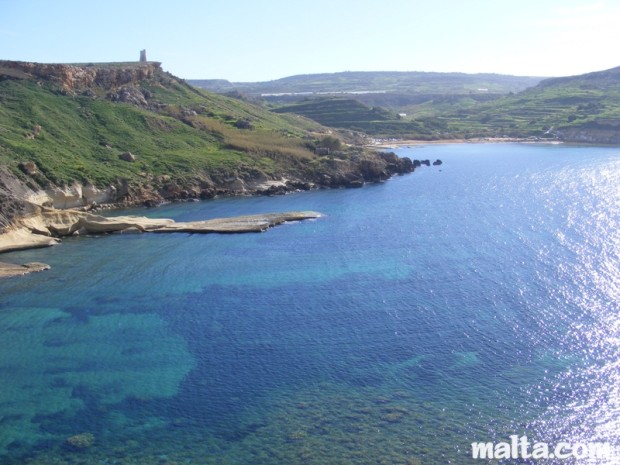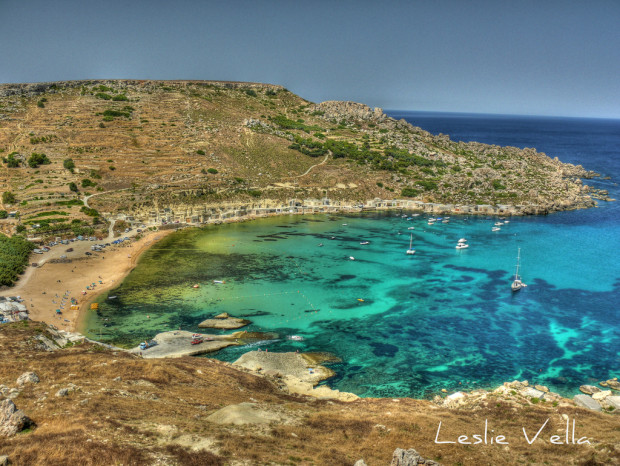 Buskett Gardens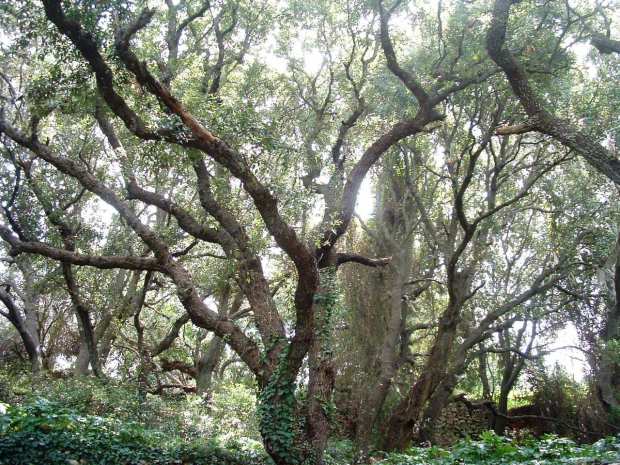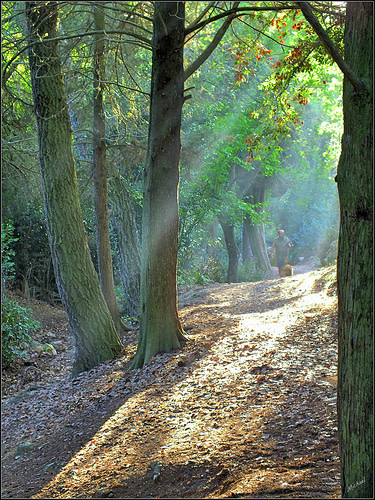 Maltese Farmland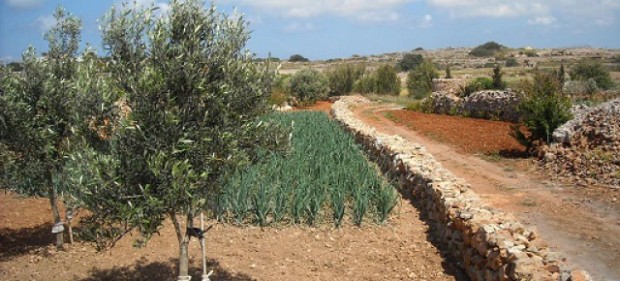 Cast and Crew
                                                    Writer/Director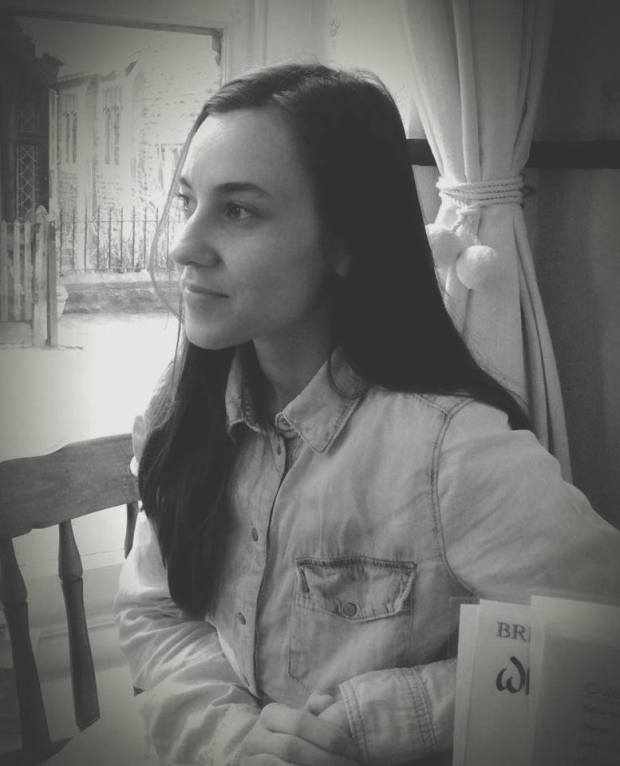 Maria left her native country, Romania, in 2013 to pursue her dream of becoming a film-maker. Shortly after arriving in the UK, she began studying towards a BA (Hons) in Film Production at the University of Derby. In 2015, she visited the island of Malta as part of an internship with the Malta Film Commission. She returned later that year to work as a camera assistant on Maltese director Patrick Vella's funded short film, The Artist (2015). During her studies, Maria found a great passion for using film as a tool for personal empowerment and creative expression. Together with a love of avant-garde film and dance, Maria has fused these elements to create the short film that is Adina. Her belief is that we find numerous different ways to move away from the shadows of our past, redefining and empowering ourselves many times over across our lifetime as part of the human experience. Maria puts her talent for filmmaking and emotive storytelling into expressing female empowerment, and celebrates the spiritual transformation of women as an essential part of the world around us.
                                                      Producer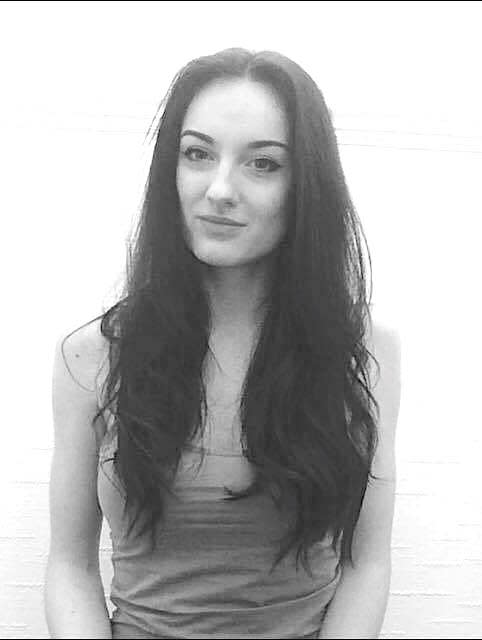 Verity is a UK based Producer and Director. From the age of only 18, Verity has continued to gain experience from a multitude of multimedia projects ranging from working with the BBC, taking part in music videos within the USA and UK, and assistant directing videos for celebrity clients such as Amy Childs and Nicky Clarke along side
Artifex Studios
based in Derby. She has also taken part in creating fashion promotional videos for companies such as Fudge. Verity was inspired to follow a career in film after completing her time at the prestigious actor's
TV Workshop
in Nottingham, an organisation that has trained such names as Georgia Groome, Jack O'Connell and Vicky McClure. With such a wide range of experience Verity has the confidence and knowledge to ensure
Adina
is completed to the highest standard.
Here is Verity talking about our project:
                                         Director of Photography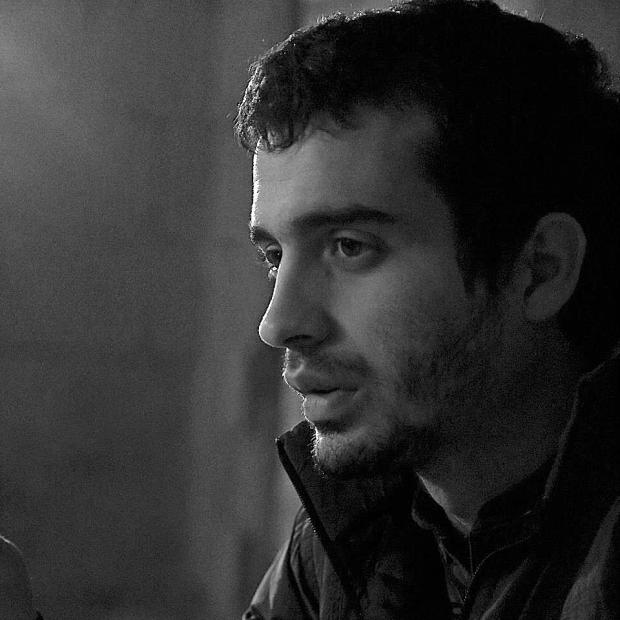 Sean is a Director of Photography and camera operator based in Malta. He has experience of working across a wide range of formats from corporate and commercial work, to feature films, documentaries and music videos. Most recently, Sean worked as a DOP on the horror short film The Artist (Vella, 2015), funded by the Malta Film Commission. His work demonstrates a visual flair, fluidity, and distinct richness of image. Sean founded Evolution Media in 2007 with Norbert Friggieri. Over the years the company has grown from strength to strength and has filmed most of the major fashion, corporate, and award events in Malta.
Here is Sean's show reel:

                                                 Sound Recordist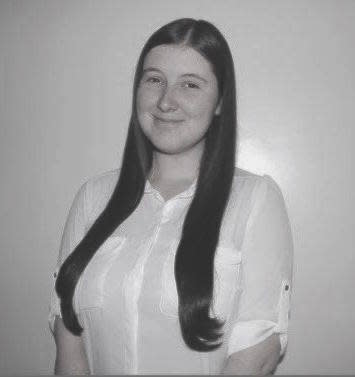 Taylor is the sound recordist for Adina. Taylor is a keen sound recordist currently in her last year at University. In mid-February she will be departing to Tarvisio, Italy to record sound on a professional shoot for an educational tour company. This is a new and exciting experience which will allow her to gain more knowledge of sound recording within a professional environment. Along with sound recording Taylor is also interested in Producing. She has produced many films throughout University and has the honour of being a line producer on an upcoming feature film based around Derby titled In A Perfect World… Taylor says "I'm really looking forward to filming Adina; the story is very interesting and different to all the other university films being made this year. I think it's amazing to have three women working together on this film. There needs to be more women taking on key roles within the film industry and I believe more women need to get involved with this. As a team we will work really well together to create a beautiful and moving piece of cinema".
                                     Mariah Mangion (young Adina)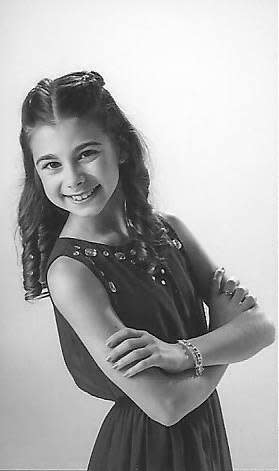 Mariah was born on the 17th of September 2004. She is an only child of Godfrey and Dorita Mangion. Mariah lives in Zebbug Malta. She is a child of many talents and began her career at an early age. Mariah plays the piano and at the age of 6 she had her first TV experience on a program presented by Louise Doneo on one of Malta's leading TV stations, One TV, called Esperti. Her first stage acting experience was in November 2009 during a musical at the Catholic Institute in Floriana, Malta. She had other acting, dancing and singing experiences during school concerts. Mariah also was part of a play called Il-Kerrejja at the Manoel Theatre. In 2013 she had a part in a Maltese production by Mark Doneo a film called Silhouette. She was also part of various TV adverts and was on a popular Maltese TV program called Xarabank. Last November Mariah was on a TV program called Skjetti. Presently, she is attending drama courses and rehearsing for the musical The Lion King which will be part of the annual school concert.
                                                Mark Doneo (Gorg)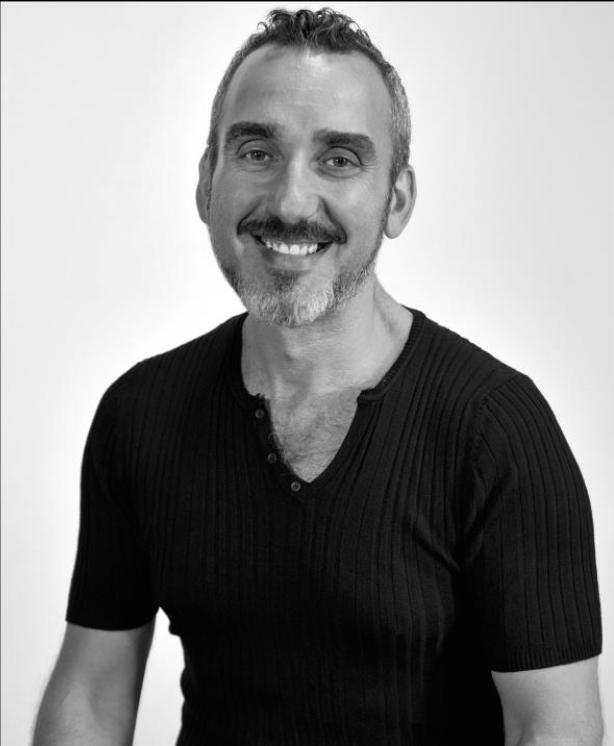 Mark will play the role of Adina's father, Gorg. He was born in Melbourne, Australia to Maltese immigrants. Mark's first interest in the performing arts came as a singer-songwriter for various rock bands in his youth, notably with local favourite and internationally recognised, Winter Moods. After this, came a spell of musical theatre, performing in over 18 musicals in a leading role during a period of 10 years (1990-2000). In 1998, came his first ever television role (as a dramatic actor) in Guze'Diacono's Il-Mandraġġara for the National Broadcaster, TVM, and since then has worked consistently and exclusively for television and film. Mark's main interest has always been people: the things they do, what makes them who they are. Currently he is working on a feature film script dealing with parenthood and depression but disguised as a ghost story.
Here is Mark talking about the project:
                        Other Ways You Can Help
We understand that some people are unable to make contributions however there are other ways in which you can help, such as sharing our campaign on your social media page in order to spread the word and help raise awareness for our project. Your contributions, in whatever capacity, are greatly appreciated by all of the team.
Thank you for taking the time to read our campaign and please keep updated on our progress through our Facebook page: https://www.facebook.com/adinashortfilm
and our Twitter account https://twitter.com/adinashortmovie